Who we are

The 5p- Society was founded in 1986 by parents of children with 5p- Syndrome (Cri du Chat) with the intent of sharing information about the syndrome with other families that have been affected. The Society has actively encouraged its members to meet and share common experiences to benefit the individual with the syndrome and their family. The organization is run by a volunteer board of directors and one paid part-time staff person.   It relies primarily on the donation of time and money by its members to exist. The 5p- Society is an international membership organization and maintains a database of 5p- families throughout North America. We currently have over 1000 families as members.
Our Society is a support organization that works diligently to spread awareness and provide valuable information, education and support for families, educators, and medical professionals.  The society sponsors programs such as Family Support Services, Annual National Meetings, Newsletters, Grandparent Support Services, and a reference library to encourage and facilitate open communication for people and families dealing with 5P-/Cri du Chat Syndrome.
Mission Statement

To maximize quality of life for individuals with 5p- and their families.
Board Members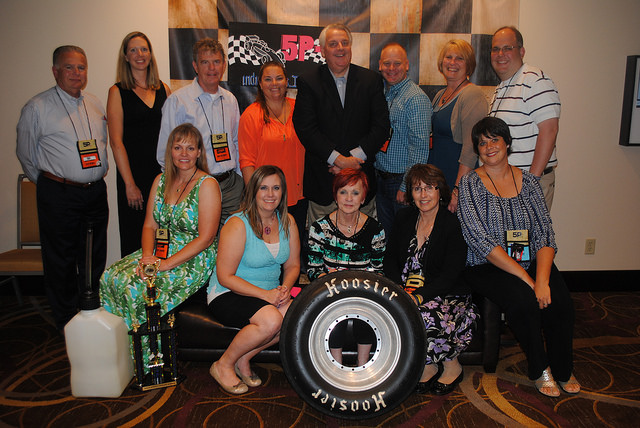 Professional Advisory Board
The 5p- Society has a volunteer Professional Advisory Board (PAB) comprised of professionals throughout the United States. The PAB oversees all research opportunities that are brought to the attention of the 5p- Society for review and approval. When a research opportunity is approved, it is then announced to the general membership. Members of the PAB also present at the 5p- Society's annual conference.
Ambassador Outreach Program

The purpose of this program is to improve our outreach to local communities, medical professionals, teachers, and therapists. 5p- Ambassadors are responsible for spreading awareness of 5p- Syndrome by displaying information at health fairs, medical symposiums, school resource fairs, community events, and other resource events. They must conduct or participate in at least two events within one calendar year. Ambassadors are required to present in professional manner 5p- Syndrome information to a variety of physicians, community members, and educators. They must be prepared to present a powerpoint presentation when deemed appropriate. Ambassadors will be dealing directly with the public and healthcare professionals, answering questions, and presenting accurate information about 5p- Syndrome.
Ambassadors are responsible for uncovering exhibit opportunities within their area. They are responsible for tracking the number of people they reach, how many brochures they hand out, etc. for future grant purposes. They are also responsible for submitting the appropriate documentation for fees associated with the display to the executive director of the 5p- Society for approval. They must record their efforts and be prepared to report their successes to the executive director of the 5p- Society. Ambassadors may also be asked to write about their successes in the newsletter and speak about their experiences at annual conferences.
If you are interested in becoming an Ambassador for the 5p- Society, please fill out an application here. 5p- Ambassadors must be active members of the 5p- Society in good standing.
THANK YOU TO OUR CURRENT AMBASSADORS:
Sharon Beckham
Littleton, Colorado
Angela De La Garza
San Antonio, Texas
Donna Grasso
Havertown, Pennsylvania
Hillary Losen
Mukawonago, Wisconsin
Kelly Manteiga
Somerset, Massachusetts
Billy Masson
Sullivan, Missouri
Lori Passarelli
Costa Mesa, California
Jennifer Pasquale
St. Augustine, Florida
Elizabeth Picciuto
Silverspring, Maryland
Patricia Strong
DeWitt, Iowa
Rachel West
Mt. Juliet, Tennessee
Mona Witman
Flanders, New Jersey
Mellissa Tarver
Los Angeles, California
Research

The 5P- Society can act as a conduit for information and research for medical professionals and students. If you wish to request that the 5P- Society participate in a study or research project, please email director@fivepminus.org
Below is a list of some current projects that are being worked on related to 5P- Syndrome in educational and medical institutions. If you wish to learn more about these specific studies or receive updates, please email director@fivepminus.org.
PCD & Cri du Chat Syndrome, Dr. Shapiro, McGill University, Montreal, Canada
Clinical Measures of Balance and Functional Abilities in Children with CDCS, Dr. Abbruzzese, Columbia University, New York
Social Behaviors in Adolescents and Adults with Developmental Disabilities, Dr. Fisher
Prenatal blood test for Cri du Chat Syndrome – Natera Study
3D Facial Recognition Research Study for use as a future diagnostic tool.  For more info go to https://www.facebase.org/project.  To participate contact Dr. Pedro Sanchez, CHLA/USC as pedro.sanchez@chla.usc.edu.
Form and Function of Communicative Behaviors in Individuals with Cri du Chat Syndrome.  An online survey conducted by Juan Odendaal, a Master of Education Student out of Victoria University of Wellington, New Zealand and is being overseen by Dr. Jeffrey Sigafoos.  For more information please download the participation information sheet here.  To begin the survey, please click here.
If you are a new member, the 5p- Society, we invite you to participate in filling out our Family History Registry Questionnaire. This information will assist the Professional Advisory Committee and the Board of Directors in compiling a comprehensive database of information about different symptoms that children and adults with the syndrome may experience. It also assists the Executive Director when matching families who have requested specific symptom information (i.e., scoliosis) from the 5p- Society. The link below takes you to an adobe form to fill out and submit. If you would like a paper copy to fill out and send in please email  director@fivepminus.org.
Thanks and your participation is greatly appreciated!
Fundraising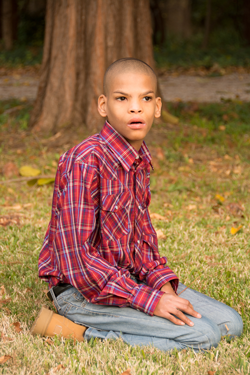 The 5P- Society is a not-for-profit organization that relies on donations by members to fund its outreach. Please help support our efforts by donating money, purchasing logo items in the store or participating in an upcoming fundraiser. (See our upcoming events calendar)
The 5P- Society holds several annual fundraisers:
80/20 Raffle – Email director@fivepminus.org for tickets
Virtual 5K for 5P-
Are you interested in holding a fundraiser? Below are a number of popular ideas for fundraisers.
Wine Tasting and Silent Auction Events
Golf Tournaments
Silent Auctions
Live Auctions
Mouse Races
Texas Hold'em Tournaments
Spaghetti Dinners
Restaurant fundraisers
Bowling Tournament
Trivia Night
Family Fun Day
Barbecue's and Bounce houses
Charity Runs/Walk
Direct mailing (in lieu of birthday presents, etc.)
Recycling
Garage Sales
Lemonade Stands
We thank all of the individuals, families, and companies for your generous donations and fundraising efforts. You have been an integral part of the sustainability of the society. As the society continues to forge a path ahead for the awareness, advocacy, and support of our families with 5P- Syndrome, we continue to need financial support. Your financial support will allow us to fulfill our mission of supporting and advocating for the children and adults with 5P- Syndrome.
The 5P- Society would like to gratefully acknowledge these gifts from our caring friends and family members. Your generosity makes it possible for the 5P- Society to provide the very best for its children and families. Thank you!
Donors that provide the below levels of funding will be acknowledged in our Newsletter, and in our Conference materials.
Bronze Level: $100-$499
Silver Level: $500-$999
Gold Level: $1000-$1999
Platinum Level: $2000 and above