StoryTeller, May 25, 2016, Kari Jo Faulhaber
This video captures the heart and soul of Jim Chalmers, an adult with Cri du Chat Syndrome.  Jim breaks barriers, stereotypes and judgments of people with disabilities. A must see!!
POPSUGAR, May 24, 2016, Alessia Santoro
With the world focused on the transgender bathroom debate, Shannon Campbell, mother of 16-year-old Brennan, who has Cri du Chat Syndrome, also has a feeling about public bathrooms. "Everyone deserves to use bathrooms safely. But the population that is left behind is the disabled". She was bold enough to show what she meant. In a FaceBook post she displayed a photo of her son being changed on the floor of a public restroom.
The News Tribune: Puyallup News, May 10, 2016, Heather DeRosas
The McDaniel family successfully lobbied Washington State Governor Jay Inslee to proclaim May 5 as Cri du Chat Syndrome Day.
Annual 5P- Society Conference
Each year the 5p- Society holds a conference for families and caregivers to come together to exchange information and bond over shared experiences. This conference is one of the main reasons for the existence of the Society, and a wonderful experience for conference attendees. It is a powerful experience to bring so many people from all walks of life together with the purpose of making their loved ones' lives better.
The conference location is moved to a new location each year to provide a range of accessibility to families around North America.  Our map below tells you where we have been and were we are going.  We are currently looking to Charlotte for 2022 and Chicago for 2023.

If you are interested in being a conference host family, please email director@fivepminus.org.
Family Meet Ups
Would you like to meet other families in your area?  The 5p- Society will begin to host five (5) regional meet ups each year.  Possible locations will be identified and families in those areas will be contacted.  The 5p- Society will sponsor the Family Meet Ups by assisting with any costs involved (up to a limited amount).  Are you interested in hosting?  Send a message to director@fivepminus.org.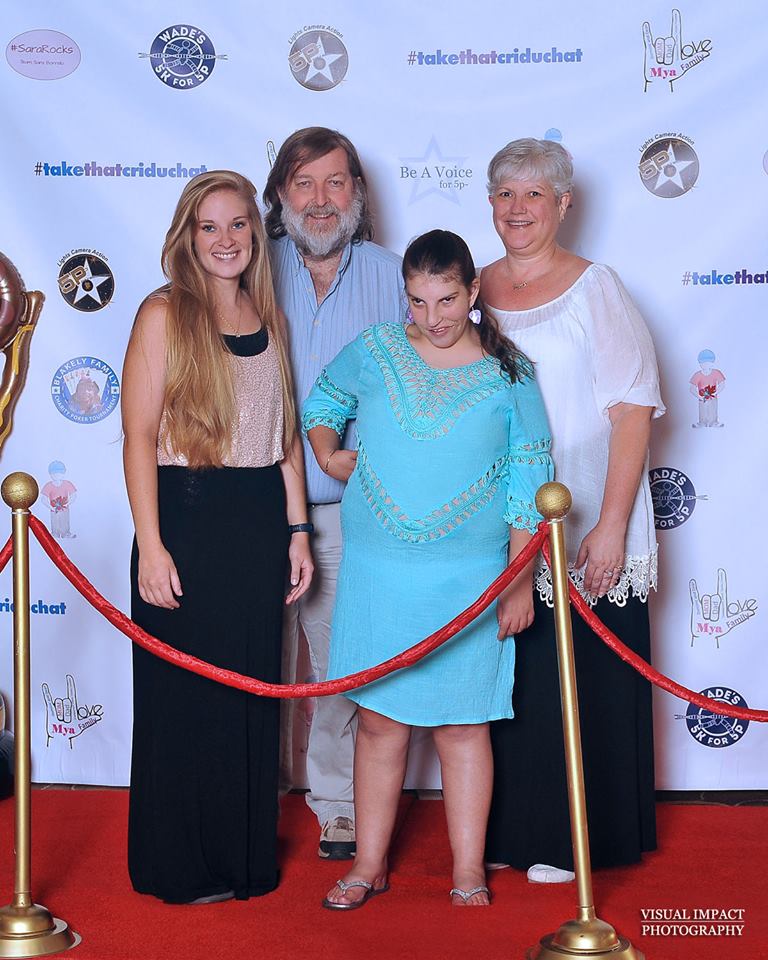 Past Conference Sites
1986 – Chicago, Illinois
1987 – Chicago, Illinois
1988 – Detroit, Michigan
1989 – Philadelphia, Pennsylvania
1990 – Orlando, Florida
1991 – New Orleans, Louisiana
1992 – Minneapolis, Minnesota
1993 – Irvine, California
1994 – Overland Park, Kansas
1995 – Boston, Massachusetts
1996 – Houston, Texas
1997 – Cincinnati, Ohio
1998 – Seattle, Washington
1999 – Chicago, Illinois
2000 – Miami, Floria
2001 – Toronto, Ontario Canada
2002 – Salt Lake City, Utah
2003 – Memphis, Tennessee
2004 – Philadelphia, Pennyslvania
2005 – St. Louis, Missouri
2006 – San Jose, California
2007 – Minneapolis, Minnesota
2008 – Virginia Beach, Virginia
2009 – Dallas, Texas
2010 – Orlando, Florida
2011 – Columbus, Ohio
2012 – Denver, Colorado
2013 – Long Island, New York
2014 – San Antonio, Texas
2015 – Indianapolis, Indiana
2016 – Costa Mesa, California
2017 – Milwaukee, Wisconsin
2018 – Pittsburgh, Pennsylvania
2019 – Portland, Oregon
2020 – Virtual Conference
2021 – Virtual Conference
2022 – Charlotte, North Carolina
2023 – Chicago, Illinois
2024 – Des Moines, Iowa
25

Jul

2024

The 2024 5p- Society Family Conference will be held in Des Moines, Iowa. Dates:  July 25-28, 2024 Location:  Holiday Inn…

6111 Fleur Dr, Des Moines, IA 50321

Location