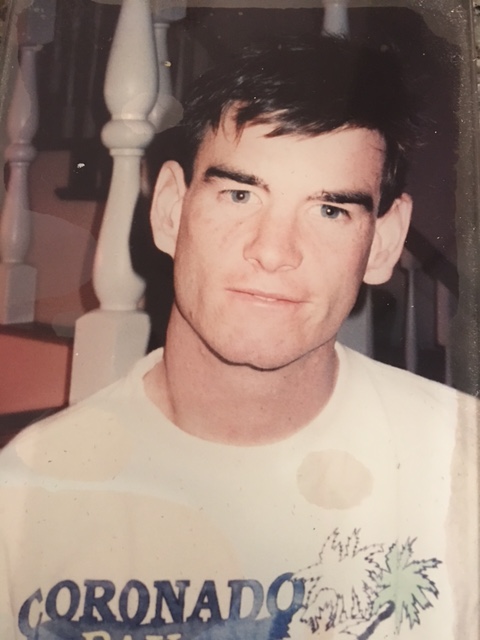 Charitable Groups and Government Services
The ABLE ACT
The law allows eligible individuals with disabilities the ability to establish "ABLE Accounts" for qualified beneficiaries that resemble the qualified tuition programs, often called "529 accounts". The new ABLE accounts will allow more individual choice and control over spending on qualified disability expenses and limited investment decisions, while protecting eligibility for Medicaid, Supplemental Security Income, and other important federal benefits for people with disabilities.
For More Information:
Information Sheet created by the ARC
Slideshow Handout by USC University Center of Excellence in Developmental Disabilities at Children's Hospital Los Angeles
CRIDUCHAT.ORG
Criduchat.org is tool for parents, families, teachers and health professionals to learn more about Cri du Chat Syndrome (5P- Syndrome).
http://www.criduchat.org/
SOCIAL SECURITY ADMINISTRATION
SSI Compassionate Allowance Conditions – DI 23022.375 Cri du Chat Syndrome
https://www.ssa.gov/ or https://secure.ssa.gov/apps10/poms.nsf/lnx/0423022375
KIDS WAIVER
"Your source for children's Medicaid waiver programs"
Check your state to see if they have the "Katie Beckett" Waiver
www.kidswaivers.org
DISABILITY SERVICES AND MEDICAID WAIVER
Disability Services and Medicaid Waiver information by state http://medicaidwaiver.org/directory-states.html
DISABILITY.GOV
US Federal government website for information on disability programs and services nationwide
www.disability.gov
NATIONAL COUNCIL ON DISABILITY
Empowers individuals with disabilities and promote equal opportunity.
http://www.ncd.gov/
NATIONAL DISABILITY RIGHTS NETWORK
The National Disability Rights Network (NDRN) works to improve the lives of people with disabilities by guarding against abuse; advocating for basic rights; and ensuring accountability in health care, education, employment, housing, transportation, and within the juvenile and criminal justice systems
http://www.ndrn.org/index.php
NATIONAL COORDINATING CENTER FOR THE GENETIC SERVICE COLLABORATIVES (NCC).
NCC focuses on bringing quality genetic and newborn screening services to local communities, and building bridges between public health, primary care/ Medical Home, geneticists and other specialists, and families and consumers.
http://www.nccrcg.org/
CENTER FOR PARENT INFORMATION AND RESOURCES
The Center for Parent Information and Resources (CPIR) serves as a central resource of information and products to the community of Parent Training Information (PTI) Centers and the Community Parent Resource Centers (CPRCs), so that they can focus their efforts on serving families of children with disabilities.
http://www.parentcenterhub.org
A list of available resources in the United States for people with disabilities sorted by state.
United_States_Organizations_Resource_List
A list of available resources in the Canada for people with disabilities sorted by province.
Provincial Disability Resources
The ARC
The Arc is the largest national community-based organization advocating for and serving people with intellectual and developmental disabilities and their families. They encompass all ages and all spectrums from autism, Down syndrome, Fragile X and various other developmental disabilities.
http://www.thearc.org/
GENETIC ALLIANCE
The Genetic Alliance is a non-profit organization dedicated to helping individuals and families who have genetic disorders. Our toll-free helpline is a resource for consumers and professionals who are looking for genetic support groups and genetic services.
http://www.geneticalliance.org/
NORD
NORD is the only organization of its kind–a unique federation of more than 140 not-for-profit voluntary health organizations serving people with rare disorders and disabilities.
https://rarediseases.org/
CHROMOSOME DELETION OUTREACH, INC.
CDO is a non-profit organization providing support & information to families affected by rare chromosome disorders. Information contained in any electronic mailing should be used for informational & supplemental purposes only. Please visit our website for detailed privacy policy and disclaimers. Please always contact your personal healthcare provider if you have questions or concerns. Our medical advisors and parent volunteers cannot be aware of the intricacies and uniqueness of your personal situation.
http://chromodisorder.org/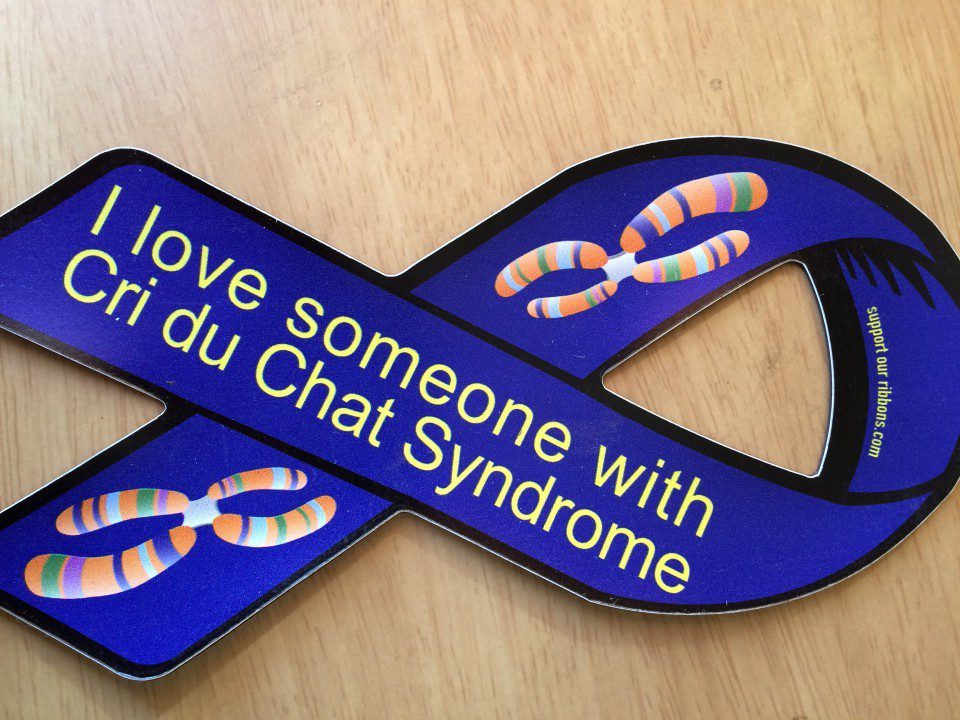 KIDS WISH NETWORK
We are dedicated to infusing hope, creating happy memories, and improving the quality of life for children who are experiencing life-altering situations.
http://kidswishnetwork.org/
FEEDING TUBE AWARENESS FOUNDATION
The Feeding Tube Awareness Foundation is dedicated to providing parents and caregivers with the information needed for day-to-day life with a child who is tube-fed. Moreover, we strive to raise awareness so that children who are tube-fed enjoy increased acceptance in society and parents have greater support in their care.
https://www.feedingmatters.org/
SIGNING TIME
Bring the magic and fun of American Sign Language to the children in your life.
http://www.signingtime.com/
VIEWPOINT MOBILITY, LLC
Maker of North America's best wheelchair accessible minivan, "The Vision", a rear-entry, lowered floor modification that is seamlessly engineered to make Daimler-Chrysler, Ford, and General Motors minivans as barrier-free as possible.
http://www.wheelchairvans.ca
1815 Palmer St.
Kalamazoo, MI 49001 USA
Tel: 877-368-6022 Fax: 269-344-5649
info@viewpointmobility.com
3190 Ridgeway Drive, Unit 17
Mississauga, ON, L5L5 S8 CANADA
Tel: 905-828-1996 Tel: 800-561-9600
WRIGHTSLAW
Parents, educators, advocates, and attorneys come to Wrightslaw for accurate, reliable information about special education law, education law, and advocacy for children with disabilities.
http://wrightslaw.com/
NATIONAL SUICIDE PREVENTION HOTLINE
988 (call or text)
https://988lifeline.org/
Crisis Text Line:  Text HOME to 741741 and speak to a Crisis Counselor
Accessible Playgrounds in the United States
Medicare & Social Security: Benefits for Disabled Individuals
Extra Help with Medicare Prescription Drug Plan Costs
Buying a Home | Department of Housing and Urban Development
Home Modifications to Promote Independent Living
Emergency Preparedness for People with Disabilities and other Special Needs.
Home Accommodation Cost Guide for the Disabled
Tips for Travelers with Disabilities by Cheapflights.com.
Angel Flight, NE – Free air transportation and ground transportation for families in need.
Diapers for People with Disabilities when they have outgrown commercial brands:
http://www.tranquilityproducts.com/slimline-original-disposable-brief
http://www.mypoolpal.com/special-needs.cfm
http://www.emedicalnow.com/prevail-sleep-overs-youth-pullup-diapers.html
https://www.amazon.com/Prevail-SLP05301-Sleepover-Diaper-Youth/dp/B009YPL8T4
Publications
A working guidebook created in response to the participation of over 100 families to five questionnaires.  Questions included gathering information on medical issues, therapeutic issues, educational goals & objectives, and raising an adult with the syndromes.  This is a living document that will have revisions and changes as we go through life with an individual with either 5p- Syndrome or Cri du Chat Syndrome.
Download your copy by clicking on the title above.
"Cry of the Cat" Video
Helen McGrath
"Cry of the Cat" was produced, written, and directed by Helen McGrath (a parent of a child with the syndrome). It addresses the lack of literature available to new parents and guides them in understanding how their child may develop as they grow. Using a positive approach, the video aims to show the range of the syndrome from mild through moderate to severe developmental delay. Filmed over four years, it follows the life of four Sydney Cri du Chat children, with brief appearances of eleven other children from around Australia. It looks at the prognosis, the impact of the prognosis, early intervention, schooling, therapy, speech, family and support networks, and the future. There are interviews with geneticists, educators, and therapists. The video is for parents, families and friends, doctors, teachers, therapists, and anyone who deals with a child that has Cri du Chat Syndrome.
To order please call (888) 970-0777 or send an email to director@fivepminus.org.
Cri du Chat Booklet
Virginia Commonwealth University
Department of Human and Molecular Genetics
A 37 page booklet describing 5p- Syndrome, including basic genetics and outlook in layman's terms and summarizing the result of a study of home-reared children. The book is the most comprehensive, up-to-date information on 5p- Syndrome available today.  Contact the 5p- Society for a copy of the book.
"Cri-Du-Chat Syndrome Guide lines For Parents and Professionals"
By: Dr. Kim Cornish, Dr. David Bramble and Margaret Collins
Cri Du Chat Syndrome Support Group
A 22 page booklet describing Cri du Chat Syndrome. The booklet describes the syndrome, features, motor & sleeping difficulties, hearing & vision, language & communication, attention and hyperactivity, social skills, daily living skills, school related difficulties, respite care, and behavior difficulties. Contact the Cri Du Chat Syndrome Support Group in the United Kingdom for ordering information.
Other Resources
Download your copies by click on the title name below