International 5p- Syndrome Awareness week is May 1-15, 2023

International 5p- Syndrome Awareness Day is May 5th.
Each year the 5p- Society promotes a week of International awareness of 5P- Syndrome, or Cri du Chat. This purpose of this week is to raise awareness and encourage support of those with the Syndrome.  It also marks the 58th year of the finding of Cri du Chat Syndrome by Dr. Jerome Lejeune.

Members and supporters of the 5P- Society are encouraged to participate in the following campaigns:
Submit a Proclamation to Declare May 5 as 5p- Syndrome Awareness Day with your State Governor
Download this document and follow the steps and ask your State Governor to declare May 5 as 5p- Syndrome Awareness Day.
5p-Request-for-proclamation-article-2023
Press Release
Download this Press Release and send to your local newspapers.  You will have an area where you can personalize the Press Release with your own information.
2023 Press Release (coming soon)
Share information cards:
Please download, print and share these fact cards with your family, friends, co-workers and general public.  Pass them out along with C5 during his travels.
I Can Video
View and share our "I Can" video that was produced in conjunction with the 50th Anniversary of the discovery of 5p- Syndrome (Cri du Chat Syndrome).
Striped Sock Campaign on May 5th
 Wear striped socks, one long and one short. The short sock represents the partially

deleted fifth chromosomes. Post pictures on Social Media! #stripysocks #cdcsstripysocks
Virtual 5K for 5P-
Click here for more information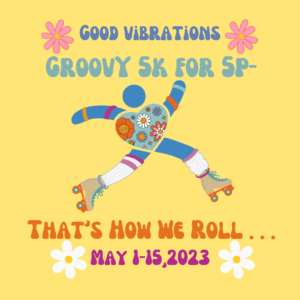 Faces of 5p- Campaign
This year we will be featuring your kiddos with a video display.  See video below for example.  Click on the link below to get more information on what we need to prepare your kiddo's feature.  We are asking for an "I am ….." statement this year.  I am bold, I am beautiful, I am spunky — anything that you feel captures who your child or adult with 5p- syndrome is!
Faces of 5p- Awareness Campaign Info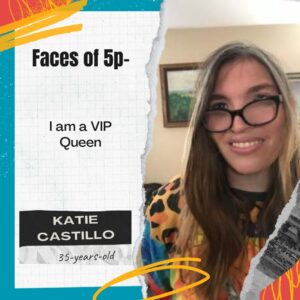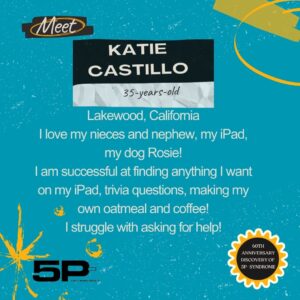 Where in the World is C5?
Pose with a picture of our mascot C5 and post on Social Media #SeeC5 #5pminusawareness #stripysocks #groovy5kfor5p #thatshowweroll5kfor5p