The conference committee is very excited about hosting the 2019 conference in Portland next July!  We have many great speaker ideas and will continue to work over the next several months to confirm those as well as other details for the conference, so stay tuned!  What we CAN promise, is that you will have a great time in Portland and the Pacific Northwest.  There is so much to see and do here!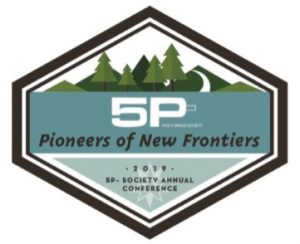 Dates:  July 18 – 21, 2019
Location:  DoubleTree Hilton Hotel, 1000 NE Multnomah Street, Portland, Oregon
Room Rates:  Between $169 (single queen bed only) & $189 (limited amount of two queen bedded rooms) depending on room type
Hotel Reservation Information:  You can make your reservations online or by calling the hotel at (503) 281-6111.   The online link is:  https://doubletree.hilton.com/en/dt/groups/personalized/R/RLLC-DT-5PS-20190714/index.jhtml?WT.mc_id=POG
Conference Registration:
Member Registration: 
$50.00 for each additional person (child or adult)
Non-Member Registration:
$50.00 for each additional person (child or adult)
Paper Registration form can be found here

T-Shirt Order form
If you do not plan on attending the conference, but would like a t-shirt, please fill out and return this T-Shirt Order Form before June 15, 2019.
Transportation options:  If you fly in Portland International Airport (PDX) you can hop on the Max Light Rail https://trimet.org/max/index.htm#map.
You will want to hop on the MAX RED LINE, Lloyd Center/NE 11th Ave MAX station, Stop ID 8374.  This will drop you off at the hotel and takes approximately 30 minutes.
As an alternative, you can fly into Seattle's International Airport also known as SeaTac and either rent a vehicle to drive down to the DoubleTree (approximately 2 1/2 hours), or take the Bolt Bus (https://www.boltbus.com/default.aspx).  The Bolt cost approximately $35.00 round trip per person.  It can accommodate wheelchairs.  It also has plug-in charging for your devices, extra legroom, reserved seating.  There is Wifi on board.  Trip takes a little over 3 hours to get from the SeaTac to the Doubletree.
Family Event:  Barbecue & Pioneer activities at the Oregon Trail Interpretive Center (https://www.historicoregoncity.org/)
Sibling Outing: Oaks Amusement Park: (http://oakspark.com/builder/projects/template/)
Other Helpful Links:
Hotel Homepage — http://doubletree3.hilton.com/en/hotels/oregon/doubletree-by-hilton-hotel-portland-RLLC-DT/index.html
Travel Portland Video (shown at 2018 conference) –https://www.youtube.com/watch?v=0fMJ_JwGc_g
TriMet MAX Homepage (our public light rail system) – https://trimet.org/max/index.htm   https://trimet.org/#/planner
Travel Portland (our Visitor Center/Information Organization) – https://www.travelportland.com/https://www.travelportland.com/article/portland-international-airport-pdx/
See you in July!!
Questions?  Please contact Laura at director@fivepminus.org.