The conference committee is very excited about hosting the 2019 conference in Portland next July!  We have many great speaker ideas and will continue to work over the next several months to confirm those as well as other details for the conference, so stay tuned!  What we CAN promise, is that you will have a great time in Portland and the Pacific Northwest.  There is so much to see and do here!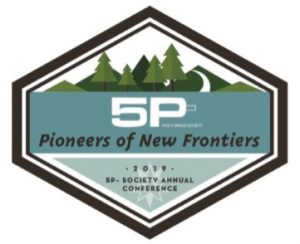 Dates:  July 18 – 21, 2019
Location:  DoubleTree Hilton Hotel, 1000 NE Multnomah Street, Portland, Oregon
Room Rates:  Between $169 & $189 depending on room type
Reservation Information:  Room Block will go online very soon.  We will put the information on the 2019 conference webpage as soon as it's live.
Family Event:  Barbecue & Pioneer activities at the Oregon Trail Interpretive Center (https://www.historicoregoncity.org/)
Sibling Outing: Oaks Park: (http://oakspark.com/builder/projects/template/)
Other Helpful Links:
Hotel Homepage — http://doubletree3.hilton.com/en/hotels/oregon/doubletree-by-hilton-hotel-portland-RLLC-DT/index.html
Travel Portland Video (shown at 2018 conference) –https://www.youtube.com/watch?v=0fMJ_JwGc_g
TriMet MAX Homepage (our public light rail system) – https://trimet.org/max/index.htm   https://trimet.org/#/planner
Travel Portland (our Visitor Center/Information Organization) – https://www.travelportland.com/https://www.travelportland.com/article/portland-international-airport-pdx/
See you next July!!
Questions?  Please contact Laura at director@fivepminus.org.