Join us for the 38th annual 5p- Society conference and get a "Taste of Chicago."
Conference 2023 will be held at the beautiful Eaglewood Resort and Spa, where the host families will bring the best of Chicago to you.
Chicago-style hot dogs, Italian beef, deep dish pizza, Garrett's Popcorn and cool off with a delicious Italian ice.
Families can enjoy movies while floating in the pool, a round of golf, or cosmic bowling.  You will be able to relax with the rejuvenating spa treatment or a fun yoga class.  We may even have a visit from Chicago's number one sports mascots.
We hope to see you in Sweet Home Chicago, July 13-16, 2023.
Your Chicago Host Families
The Cutrara Family
The Jones Family
The Burke Family
The Winders Family
Hotel Information:
Eaglewood Resort & Spa, 1401 Nordic Rd, Itasca, IL 60143, (630) 773-1400  https://www.eaglewoodresort.com/
Room rates are $149 a night
Click here for Room Reservation link 
Conference Registration is NOW OPEN
Download the Conference Brochure here.
Click button  or scan QR Code below to register.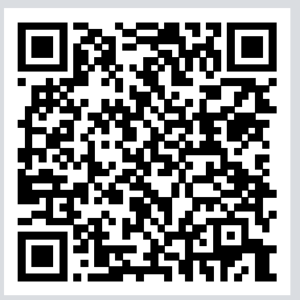 T H U R S D A Y , J U L Y 1 3 , 2 0 2 3
5:00 PM Registration and Welcome Reception
7:00 PM New to a 5p- Conference join us for the New Family Orientation
7:00 PM Siblings get the chance to meet each other – Bowling alley on site rec center
7:00 PM Hospitality Suite (flow)
F R I D A Y , J U L Y 1 4 , 2 0 2 3
7:30 AM-12:00 PM Kid Care open
8:30 AM-12:00 PM meeting, networking and learning from each other with our various Workshops
9:00 AM – 5:00 PM Blood collection for research (Simon Searchlight Foundation)
12:00 PM-3:30 PM, join us for a Family Fun Event. We will be "tasting" some authentic foods from Chicago, Food Truck Style on site and having one large picnic with fun and games.
4:00 PM Grandparents Workshop
Dinner is on your own. Feel free to explore Chicago.
7:00 PM Hospitality Suite (flow)
8:00 PM Board of Directors meeting
S A T U R D A Y , J U L Y 1 5 , 2 0 2 3
7:30 AM – 12:00 PM Kid Care open for morning sessions
9:00 AM Parents, Todd & Kristin Evans will be our keynote speakers, presenting on Beyond Surviving to Living Fully.
9:00 AM – 5:00 PM Blood draws for research (Simon Searchlight Foundation)
10:30 AM -5:00 PM three tracks of speakers, each with different topics and for different audiences.
10:00 AM – 4:00 PM Siblings will be heading to a trampoline park, lunch included.
12:00 PM-2:00 PM Lunch is on your own
2:00 PM-5:00 PM Kid Care open for afternoon sessions
6:30 PM-9:30 PM Banquet, family dance, general membership meeting and awards.
Photographer will be available for family pictures.
We will have our Raffles (ticket & silent auction)
9:00 PM Hospitality Suite (flow)
S U N D A Y , J U L Y 1 6 , 2 0 2 3
9:00 AM-12:00 PM Closing remarks by various individuals with 5p- Syndrome.
These special speakers are slated to inspire you.
Don't forget your camera for some special pictures with your new friends.
Let's talk about the Iowa 2024.
Speakers & Topics
(Bios in the Conference Brochure)
Todd Evans, PhD, MA and Kristin Evans, MA, MS, LMSW
Dr. Todd Evans: facilitating the Dad's Workshop
Kristin:  facilitating the Mom's Workshop
Todd & Kristin:   Beyond Surviving to Living Fully
Dennis Campbell, Ph.D.
Dr. Dennis Campbell:  (1) 5p- Syndrome 101 and (2) Transition

AmySue Reilly, Ph.D.
Dr. AmySue Reilly:  Effective Behavior Modification
Hollie Brookman, RDH
Hollie:  Improved Dental Checkups Begin at Home 
Jeanine Geraci-Dubs
Jeanine: Charting the Journey – Special Needs Planning Program
Carly Lapin, Ph.D.
Dr. Carly Lapin: (1) Toilet Training and (2) Managing Challenging Behaviors
Claire Conley
Claire:  Neuromovement for the 5p- syndrome child – Anat Baniel Theory
Laura Castillo
Laura:  Roundtable – Raising Adults with 5p- Syndrome