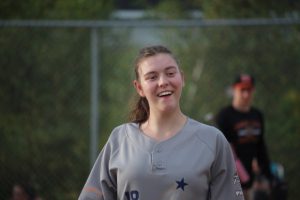 Lessons from my daughter is a blog about our journey!
Emily was diagnosed at 15 months, we missed on many months of therapies but in the end, we gained an understanding of her and how far we could push her.
I write about Emily's success
I talk about the day the genetic counselors told us that she would never walk, talk, recognize us, show emotions, learn to eat…  She can do all of those things.
I don't believe my writing will ever do Emily justice.
I don't dwell on things I can't control but won't shy away from telling you about them!
The hair and nail pulling, my back pain, sleepless nights, completely scary amount of vomiting, surgeries, hospital stays, getting slapped, pushed, kicked or hit, biting, teeth grinding, my concussion, my TMJ, school meetings, tutoring, various therapies, sign language classes, PECS system, psychologist assessment, doctors appointments, vacation days spent at the hospital, schedule juggling and financially broke…. Just to name a few…
This journey we are on is not an easy one.
But the thing is, I can't live a life where those moments define me and my outlook on life.
I chose to be happy!
I chose to be inspired by Emily!
I chose the smiles, laugh, cuddles…
I chose to see that Emily can help with small tasks around the house, I chose to see that she is happy in school and continues to learn.
I chose to sing my head off with her in the car and watch whatever it is she wants to watch on tv.
I love that she understands two languages and understands empathy and other complex emotions.
I love how stubborn she is!  Her determination is admirable.
I love how patient she is!  She will continue to explain herself until she's understood..
I love how fearless she is.
I love watching her cheer, play baseball, ride horses, sail, shop,drink tea, bowl, …
I love how much she loves me!!!
To be Emily's mom is the hardest most amazing thing I have ever done.
My girl has cri du chat syndrome but it doesn't define her!
She defines it and she is awesome!
I hope you will stop by my blog and look around!
Pascale